Basketball Night @ Unwind Bar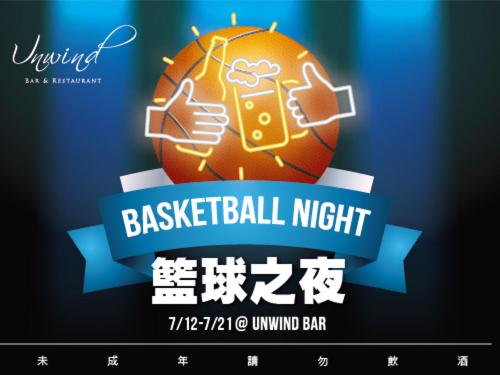 Let's join Basketball party tonight !
July.12th - July.21th, "41th William Jones' Cup Basketball Tournament" game live on Unwind Bar every night !
Join the "Bet game" before every 19:30 to get the special prize !
Bet Game
Step 1 Guess the winning team
Win the step 1: Get special discount 10% off
Step 2 Guess scoring margin in the game
Win the step 1 & step 2:Get a Free Voucher of Afternoon tea set for 2.
*Play the game once per table.
*Take check after the Game to enjoy your prize.
Unwind Bar 17:00-23:00 │WESTGATE HOTEL 1F
more information : +886-2-2331-3161