Scenic Tamsui River & Historical Site Exploration Package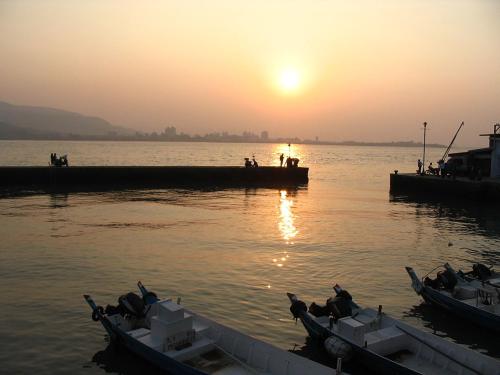 Special Offer Period: 7/1 – 12/23
Explore the beauty and history of one of Taipei's waterways – Tamsui River. Walk, jog, cycle and/or boat cruise along the river with this special offer to our guests.
Package Details:
Book a stay for one or more nights in our Cozy Room (NT$4,999/night) or City View Room (NT$5,899/night).
One complimentary shuttle from hotel to the Dadaocheng Wharf.
1-hr Dadaocheng Historical Site guided walking tour.
Blue Highway Cruise for two (Dadaocheng to Tamsui).
Two Taipei MRT One-Day Pass.

Package Conditions:
Special offer limited to direct phone or email reservations only. Reservation hotline: +886-2-2388-1889 / email: reservations@westgatehotel.com.tw
Blue Highway Cruise operating hours scheduled at 3pm on Saturday and Sunday. Due to limited capacity, advanced booking is required. Please provide anticipated date of cruise departure at time of reservation to guarantee seating on the cruise; otherwise, space will be based on current day availability.
Package includes two Blue Highway Cruise tickets. If additional tickets required, please contact our reservation agents for availability and pricing, or additional tickets can be purchased onsite at the Dadaocheng Wharf.
Blue Highway Cruise operated by CH Shipping. CH Shipping is responsible for all cruise operations and the safety of its guests. For your safety, please adhere to all safety rules as instructed by the cruise staff. For more information, please visit CH Shipping website: www.chshipping.com.tw
In the event cruise operation is canceled due to unforeseeable conditions, WESTGATE Hotel will notify our guests upon receiving announcement from CH Shipping. Package refunds will be determined based on hotel policy.
Terms and conditions subject to change without notice.